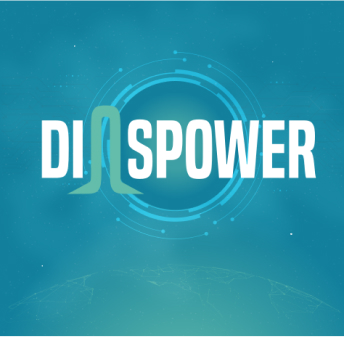 diaspower
A series of episodes on which our inspiring Algerians from all over the world share their experience, from the moment they decided to leave the country for a new adventure to make their professional career stand out and live their passion to the full, whether they have studied in Algeria or have completed their training in other lands, renown guests will be our guests of the new Diaspower capsule concept.
episodes
The Algerian On Mars
Pr. Noureddine MELIKECHI
Professor NOUREDDINE MELIKECHI, Researcher and inventor in atomic and nuclear physics, born in 1958 in Thenia, Algeria. He studied in Algeria and England. Currently, based at the United States, He figues among the NASA team behind the "Curiosity" Rover which landed on the planet Mars. Deans of the college of mathematics of natural sciences and technology and Founding Director of the Center for Optical Sciences for Applied Research at DELAWARE STATE UNIVERSITY.
The Inventor
Pr. BELGACEM HABA
Professor BELGACEM HABA, Reasercher and inventor in Nanoelectricity and Software Development, born in 1957 in El-Meghaier wilaya d'El-Oued. He received his bachelor's degree in physics from USTHB University and two master's degrees in applied physics and materials science both from Stanford University. Listed among the top 100 inventors worldwide, to its credit more than 1,700 patents. Dr. Haba also co-founded SiliconPipe Inc. in 2002, a high-speed interconnect Startup Company based in Silicon Valley that got acquired by Samsung.
The Worldwide Doctor
Dr. ELIAS ZERHOUNI
Doctor Elias Zerhouni, Born in 1951 in Nedroma, Algeria. He emigrated to the United States at the age of 24 after obtaining his doctorate in medicine from the University of Algiers, to begin his academic career at Johns Hopkins University Hospital, he rose through the ranks to become the Vice Dean. Appointed in 2002 by the American President George W. Bush at the head of the prestigious National Institute of Health, NIH. He has held many distinguished positions, including World Vice President of R&D at the pharmaceutical giant Sanofi.
The Battery Master
Dr. KARIM ZAGHIB
Doctor Karim Zaghib, one of the most influential scientists in the world in the field of electrochemistry, initiator of work on lithium-io batteries. Born in Sétif and lived for 25 years in Quebec. He has developed a battery that further empowers electric cars. It is with pride and discernment that Karim Zaghib accepts the Lionel-Boulet Prize, which rewards inventive genius, innovation and perseverance. This distinction motivates him to continue his work in the hope of generating new jobs in Quebec and promoting the electrification of transportation all over the planet.